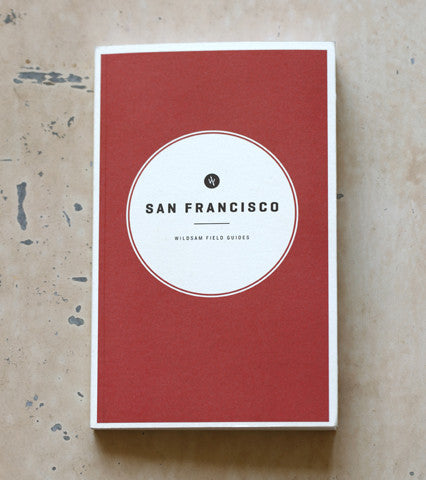 San Francisco Field Guide
$18.00
The spirit of the West lives large in San Francisco, a city of ideas and innovation and America reimagined. Dreamers of California dreams. Gold Rush and Summer of Love and Twitter IPO. San Francisco has always been a seven-by-seven mile peninsula of escape and possibility.
It's the city where Jack London honed his storytelling, where Joe DiMaggio played high school ball, where Etta James found her voice. Where thousands of African Americans migrated during World War II, escaping Jim Crow for new lives on a new coast. Where runaways hitchhiked. Where Chinese families fled. A fragrant city that the Spanish chose to name Yerba Buena. One wonders if there's some magic, maybe a spell cast by space. And sea. The thousands of miles between there and here. Time given to shed old skins. To ditch the baggage and picture something new.
Rebecca Solnit writes that San Francisco is "where America comes to reinvent itself." This book is filled with such stories. Of tech engineers rewiring the world, Harvey Milk rewriting history, John Muir walking into the wild.
6.5 x 4"
140 pages
45 original illustrations
Tri-fold city map
100 lb cover stock
Size Chart
Mens

S
M
L
XL
Chest
36
39
42
45
Length
27 1/2
28 1/2
29 1/2
30 1/2
Sleeve
7 3/4
8 1/8
8 1/2
8 7/8
Womens

S
M
L
Chest
32
34
36
Length
25 1/2
26
26 1/2
Sleeve
6 3/4
7
7 1/4